Package Concierge News
Stamford's Harbor Landing Apartments officially opens
June 20, 2018: Westfair Communications Online
Check out these boutique apartments being built in west Fort Worth's newest hot spot
May 23, 2018: Star Telegram
A sneak peek at South Bethlehem's newest luxury living
May 10, 2018: LeHighValleyLive
A Jersey City First, At 16 Bennett Street, Bitcoin Pays The Rent
May 2, 2018: JerseyDigs
April 30, 2018: DBNetwork
Lux Apartments, One Block From Bellevue Square to Open In Summer
April 18, 2018: PYMNTS.COM
Package Lockers Gain Ground At Apartments
April 17, 2018: My Statesman
What's The Ruckus? Student Housing Project Plans Second Tower
April 7, 2018: Parsippany Focus
Modera Parsippany: Luxury Apartment Complex is Now Open
March 30, 2018: Mann Publications
Out of the Box: Locker Services and the Future of Property Management
March 28, 2018: Cision PRWeb
Point One Holdings and Hathaway Announce the New Development of a Luxury Class-A Multifamily Apartment Project Coming to Raleigh-Durham Suburb of Holly Springs
March 21, 2018: Facilities Management - Home of Building Operating Management and Facility Maintenance
Digital Locker System - Package Concierge - Facility Management Product Release
March 1, 2018: The Boston Globe
"I'm Like Sisyphus." Tough To Keep Up With The Incoming Amazon Boxes
February 27, 2018: MassLive
Downtown Worcester's 145 Front at City Square is Now Open with 230 New Luxury Apartments Available
February 26, 2018: Nasdaq
Here's Why Gibraltar Industries (ROCK) Stock Is A Solid Pick
February 19, 2018: BISNOW
Smart Tech Becoming Key To Attracting Renters
February 13, 2018: Cision PRWeb
Package Concierge Helps Ivy League School Manage Shipments And Adds College Logistics Expert To Meet Growing Demand
February 5, 2018: San Antonio Business Journal
NRP Group Unveils New Apartment Development on Wurzbach
January 22, 2018: Finance & Commerce
Apartments Deal With Avalanche of Packages
January 3, 2018: NBC Washington
How Some Apartments Handle Package Pileups
January 3, 2018: Website Magazine
Accessing the Digital Locker Space: The Steps to Selecting The Right System
December 9, 2017: Rental Housing Journal
Packages Piling Up Can Be A Headache For Aparment Property Managers
December 8, 2017: The Washington Post
Your 10,000 Packages Arrived — And They're Causing All Kinds Of Problems
November 28, 2017: Cision PR Newswire
Package Concierge Unveils Package Concierge Room
November 7, 2017: Nasdaq
Gibraltar Industries Eyes Growth on Four-Pillar Strategy
November 6, 2017: BostonVoyager
Meet Georgianna Oliver of Package Concierge in Metrowest
October 31, 2017: Park Cities People
Online Shopping Brings More Packages
October 26, 2017: Cision PR Newswire
Starlight Announces Acquisition of Recently Constructed Apartment Complex in Atlanta, Georgia
October 25, 2017: Cision PR Newswire
Holiday Package Prep: Package Concierge® Hits 10 Million Milestone and Offers Shipping Tips to Help Consumers this Season
September 14, 2017: Multifamily Executive
Expert Tips on How to Disrupt Multifamily - for the Better
June 22, 2017: Owler
March 6, 2017: Yahoo Finance
Alliance Residential Company, Nation's Largest Multifamily Developer, Acquires Nine-Acre Site for a 261-Unit Luxury Apartment Community within the Atlas Master Development of Bryan-College Station, Texas
February 15, 2017: Freshwater Cleveland News
April opening slated for first of 306 units at Gordon Square's Edison
February 13, 2017: Lehigh Valley Business
$7M luxury apartment project to open in May
February 1, 2017: Student Housing Business
January 26, 2017: Jewish Link of New Jersey
AvalonBay's Ron Ladell Lays Groundwork for New Teaneck Apts. on Windsor Rd.
January 19, 2017: Dallas News
Apartment community starts construction on downtown Dallas' near east side
December 21, 2016: Long Island Business News
Renovation of former blighted Kings Inn nearly complete, apartments to open next week
December 14, 2016: Long Island Business News
October 21, 2016: Seattle Daily Journal of Commerce
Developer building up a portfolio by creating housing for millennials
October 18, 2016: Press Release Rocket
Designed Residential Communities Honored at 2016 Great American Living Awards (GALA) for Best Design & Architecture
September 15, 2016: Multi-Housing News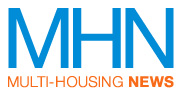 August 2, 2016: Multi-Housing News
Renters' Choice: Residential Facilities 2.0
June 27, 2016: Units
Addressing the Problem of Package Management
June 23, 2016: National Apartment Association
Package Management – An Expected Amenity
June 16, 2016: Rebusiness Online
Lincoln Ventures to Develop Student Housing Near the University of Texas at Austin
February 11, 2016: Multi-Housing News
Communities Set Up Package Delivery Programs
January 15, 2016: Multi-Housing News

December 24, 2015: Multi-Housing News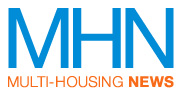 November 23, 2015: Multi-Housing News
Package Concierge to Launch Mobile App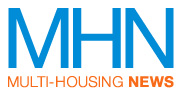 November 2, 2015: Multi-Housing News
MHN Solutions Showcase: Q & A with Package Concierge
October 12, 2015: NJAA - Apartment Industry Magazine
Three Benefits Driving Technology Based Amenties
September 30, 2015: The Business Journals
5 Lessons for Start-up Success​
September 28, 2015: Inc.
Why You Need to Let Go for Your Startup to Grow
September 23, 2015: Curbed DC
Inside Potomac Yards' Brand New Apartment Building, Notch8
September 22, 2014: The Washington Post
Final leasing begins at D.C.'s Takoma Central
September 9, 2015: Multi-Housing News
The Latest Apartment Building at The Beacon Starts Leasing
August 31, 2015: Xconomy
5 Questions to Ask Before Investing in People or Technology​
August 24,2015: New Columbia Heights
Combatting package theft one building at a time: Package Concierge at the Allegro
August 12, 2015: Realtor Mag
Multifamily Amenties with Staying Power
June 24, 2015: Multi-Housing News
Package Concierge 1st Package Locker Solution to Offer Resident Shipping and Returns
June 24, 2015: BostInno
Package Concierge Aims to Solve a Huge Problem of Apartment and College Living
June 23, 2015: Beta Boston
Locker-tech Companies try to Solve Apartment Delivery Hassles
June 23, 2015: Business News Daily
13 Secrets to Success from Serial Entrepreneurs​
June 17, 2015: Salesforce
Package Concierge's Success Story
June 15, 2015: PMA Bulletin
Taming the Package Beast: Managing Resident Packages with Digital Lockers
May 12, 2015: Hoboken Patch
Signed, Sealed and Delivered: Package Delivery in the New Millennium
May 7, 2015: Hoboken 411
Delivery relief with Package Concierge in Hoboken, NJ
May 4, 2015: Multi-Housing News
May 1, 2015: Entrepreneur
5 Ways to Build a Startup That Lasts
May 1, 2015: nerej
Digital delivery lockers go extra mile for multifamily owners
April 13, 2015: INC.
9 of the Most Common Mistakes That Will Tank a Startup
March 20, 2015: BizWomen
A serial entrepreneur on how to prep your startup for long-term growth
---
March 13, 2015: Multi-Housing News
A Solution to One of the Apartment Industry's Biggest Struggles: Q&A with Package Concierge's Founder and CEO Georgianna Oliver
---
March 12, 2015: The Heights
Misery In The Mailroom: 'Package Concierge' Seeks To Change Delivery System
---
Spring 2015: Community College Week
Colleges Earn High Marks for Package Delivery Management with Easier, More Secure Systems
---
January 29, 2015: Boston Business Journal
'Digital locker' startup Package Concierge raises $1.3M
---
November 12, 2014: Multi-Housing News
"Package Concierge Announces New VP of Sales"
---
November 7, 2014: VentureFizz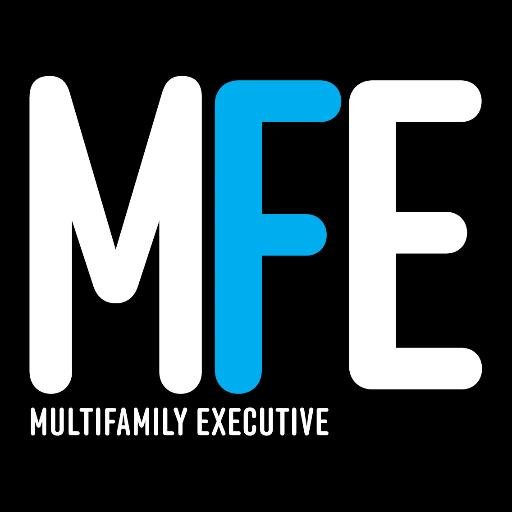 December 4, 2014: Multifamily Executive
Package Locker Industry Lifts Off
---
November 01-06, 2014: Bostinno
"Shake-Ups at Monster & BIND Therapeutics"
---
July 6, 2014: CBS News
"Package Concierge provides hassle-free delivery service"
---
July 2, 2014: Forbes
"Words of Wisdom For Start-ups From A Serial Entrepreneur"
---
May 21, 2014: Rental Housing Journal
"The simple solution to handling packages"
---
May 18, 2014: The Next Web
"Are you building a business that can scale?"
---
April 16, 2014: The Street
"Why Amazon's Lockers Don't Solve Package Delivery Problems"
---
March 4, 2014: Multi-Housing News
"Simplify Your Mailroom with a High-Tech Package Locker..."
---
March 3, 2014: Yahoo Finance
"Package Concierge Increases Customer Base for Package Locker System​"
---
February 6, 2014: Multifamily Biz
"Barry Hume Joins Boston Based Technology Startup Package Concierge..."